The TCMCR's founder
Dr Michael Popplewell, the visionary behind the TCMCR, brings a wealth of expertise and experience to our platform.With over 25 years successful practice as an Oriental Medicine practitioner, he is at the forefront of this field. Driven by his passion for advancing the profession, Michael has made significant contributions as an educator and leader. 
Having lectured at UTS from 2015-22 in practice management and served as a director of AACMA from 2019-2021, Michael has contributed to the TCM profession in a number of significant ways. His academic achievements include a Masters in Bioelectric Engineering and a groundbreaking PhD focused on enhancing TCM diagnostic reliability. His extensive research, presented in a series of three influential papers, has shed new light on this crucial aspect and garnered recognition at prestigious national and international conferences. 
Notably, Michael's work stands out as the first to investigate diagnostic reliability in open populations across different modalities. 
The strategies developed through his PhD are paramount in ensuring the integrity of diagnostic data accumulated in the TCMCR. With Michael's expertise driving the quality of our platform, you can trust that the insights and conclusions drawn from the TCMCR's data will be robust and reliable.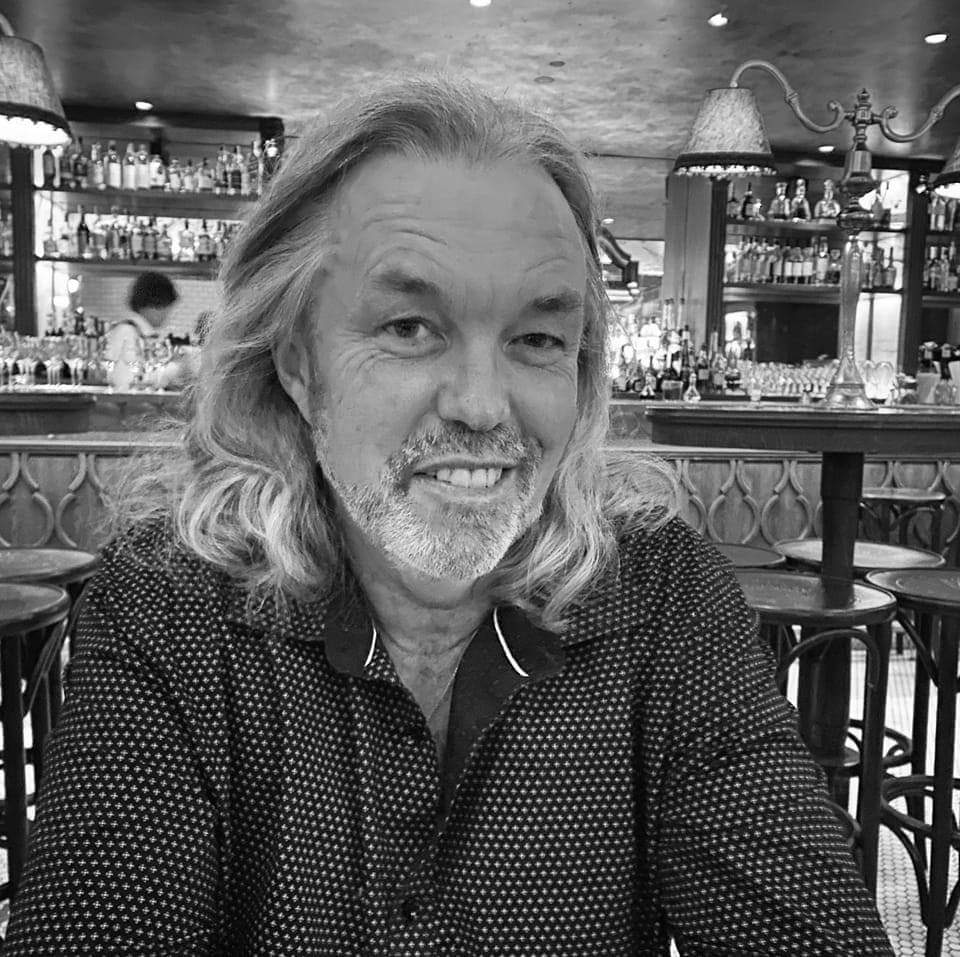 The programming team
Under the expert leadership of Venkatesh Kanchan, the programming team at Broadweb plays a pivotal role as the technology provider for the TCMCR. With a sterling reputation as a top-notch provider of programming and marketing services in Australia, Broadweb brings invaluable expertise and support to our platform. We are privileged to have their partnership and proud to collaborate with them in delivering the best possible experiences for our users.
14th August 2023
How does the TCMCR facilitate sharing of de-identified patient data?
The Share Patient Data Election is an important and defining component of the TCMCR project.
This data will enable us to find out what is really working in real world clinical settings just like yours.
As a side note, I have personally found that approximately 90% of my patients agree to share their treatment data.
A patient has two options; either to share or not share their de-identified data. Each choice will generate an email that is sent to the patient, either outlining the conditions that their data is shared under, or acknowledging that they have decided not to share their data.
Each of these two choices lead to an email being sent to the patient informing them of their choice regarding sharing their de-identified data, once their Create Patient Form has been completed.
Below are the two emails that are sent, depending on the option the patient chooses.
Opt In Email
This is the email sent to the patient, if they agree to share their de-identified data:
Dear [first_name] [last_name]
Thank you for joining the TCMCR family. By opting in to share your data, you are supporting an exciting project.
Two important uses are envisaged:
First and foremost; improving treatment outcomes in patients just like you. We aim to be able to eventually determine which treatments are most effective, through analysis of large amounts of de-identified treatment and treatment outcome records, obtained from many participating practitioners and their patients who we hope will opt in to the project. It is anticipated that a process of 'continuous improvement' will occur over time in all practices who use the TCMR, through the identification of which treatments are most effective (or not).
Secondly, supporting academic research. We will also be selectively sharing patient and practitioner permitted de-identified data from our database with prominent researchers and educational institutions around the world, to support research that helps our profession.
If you do not opt to share your de-identified data, your practitioner will still be able to search the Database for recommendations for your treatment. However, this project will only work if we want to help each other. We hope you would like others to benefit from your generosity, just like you will be benefiting from the kindness of others.
Our plain English agreement is set out below;
Your Undertaking to Us.
I [first_name] [last_name], provide my consent for my De-identified Personal Treatment data, to be included in a Research Database and used by TCMCR, only for the following purposes.
Research purposes
Database search purposes for participating practitioners
You the Patient has the right to withdraw their De-Identified Data from the research database at any time by notifying the Registry by email [email protected] using the following form (link).
You will sometimes be followed up on by your treating practitioner after you have ceased treatment to determine the outcome of the final session.
In the future, we are also considering implementing occasional direct contact via text and provide a brief form to confirm your treatment outcomes. You are not obligated to reply to these texts but they will be helpful in corroborating the results your practitioner has recorded.
Our Undertaking to You.
We, the administrators of the TCMR, undertake the following;
We will conform with all lawful requirements for keeping electronic health records, as set out in Federal Law in the My Health Records Act 2012 (Australia) and other jurisdictions when required, including data security and duration of record retention.
At no time will any patient's data (de-identified or otherwise) be used for marketing or any other commercial purposes.
We are excited to be providing this support to our profession and look forward to serving you.
Kind regards,
Dr Michael Popplewell (Founder of the TCMCR project)
Opt Out Email
This is the email sent if the patient either chooses to not share their de-identified data at the outset or opts to withdraw their consent to share their de-identified data later.
Revoked Permission to My Share De-Identified Data
I [first_name] [last_name], REVOKE my consent for my De-identified Personal Treatment data, to be included in a Research Database and used by TCMCR for the following purposes.
Research purposes
Database search purposes for participating practitioners
If you do not opt to share your de-identified data, your practitioner will still be able to search the Database to obtain TCMCR recommendations for your treatment. However, this project will only work if we want to help each other.
We hope you would like others to benefit from your generosity, just like you will be benefiting from the kindness of others, but we respect your decision to keep your data private.
Kind regards,
Dr Michael Popplewell (Founder of the TCMCR project)
Change of Mind regarding De-Identified Data by Patient
A patient can change their mind regarding whether they wish to share their data at any time. All they have to do is notify you as their treating practitioner and you can go into the patient's record and update their preference.
When there is a change to this field a new email will be sent to the patient's email address confirming the program has recorded their new decision.
Effect of Sharing De-Identified Data on Searching for Effective Treatments
At this stage we are planning to allow searches of de-identified data for treatment recommendations for each patient, no matter whether that patient chooses to share their de-identified data or not.
This may be reviewed later.
July 31st 2023
How important are reliable diagnoses in registries?
Following on from my post last week on the burning need to investigate the effectiveness of constitutional approaches of TCM, we come to a critical part of this kind of investigation, the reliability of diagnoses.
Most people are under the impression that diagnostic reliability has already been investigated, but it remains one of the most under researched areas in all health modalities.
Almost all published diagnostic reliability studies investigate specific diseases. See (O'Brien 2009) for a review in the TCM context on this topic. Sadly, very often these studies use the wrong statistics (Popplewell 2018), so very little at all is known in this important field.
An open population is one that is fully inclusive and is not restricted to a single or small numbers of diseases or diagnostic options.
The published research carried out as part of my PhD (Popplewell 2015) appears to be the first attempt to try to measure diagnostic reliability in open populations in any modality.
Diagnostic reliability in an open population context is meant to quantify how reliable and repeatable practitioners diagnose in real world clinical settings and is a crucial consideration for quality registry data.
My first published study (Popplewell MC 2018) should be a cause of grave concern. We reported diagnostic reliability of a mere 19% in open population settings, using a semi-abbreviated list of 57 contemporary TCM diagnostic options. If the ICD-11 was used (a far more complex set of diagnostic choices), the result would have to have been even worse.
A novel format for recording TCM diagnoses called the Traditional Chinese Medical Diagnostic Descriptor (or TCMDD) was developed and trialled, as part of my PhD. This format facilitated 80% inter-rater agreement, with little loss in diagnostic detail (Popplewell MC 2018).
I am very proud to say that Stephen Birch, a leading academic in Oriental medicine, wrote a positive commentary on my papers (Birch 2019).
For this reason, the TCMDD is the diagnostic format used within the TCMCR. We are however not blindly wedded to this diagnostic format; if new approaches are found that further improve diagnostic reliability, we will enthusiastically adopt them.
To be confidently draw any conclusions and recommendations regarding TCM clinical practice, we need to use strategies that enable the highest levels of diagnostic reliability possible in real-world settings.
Any registry that does not pay particular attention to the diagnostic reliability issue is likely to provide misleading conclusions.
References
Birch, S. (2019). "Inter-Rater Agreement in Traditional Chinese Medicine: On the Potential Contribution of Popplewell's Work." J Altern Complement Med 25(11): 1077-1079.
O'Brien, K., .Birch, S. (2009). "A Review of the Reliability of Traditional East Asian Medicine Diagnosis." The Journal of Alternative and Complimentary Medicine 15(4): 353-366.
Popplewell, M., Reizes J,  Zaslawski C. (2018). "Appropriate Statistics for Determining Chance Removed Inter-practitioner Agreement " Journal of Alternative and Complementary Medicine
Popplewell, M. C. (2015). Improving diagnostic reliability in Chinese medicine. Sydney, University of Technology, Sydney. PhD: 295.
Popplewell MC, R. J., Zaslawski C. (2018). "Consensus in Traditional Chinese Medical Diagnosis in Open Populations
." Journal of Alternative and Complementary Medicine.
Popplewell MC, R. J., Zaslawski C. (2018). "An Effective System to Describe Traditional Chinese Medical Conditions:
The 'Traditional Chinese Medical Diagnostic Descriptor'." Journal of Alternative and Complementary Medicine.
July 27th 2023
Why is the TCMCR project a social enterprise and why is it not hosted in a university?
The TCMCR has opted for the social enterprise model, as this provides the structure to be purpose driven, not just to be profit focused. As part of the requirements of being a social enterprise, we are proudly donating half of our profits to the Acupuncture Evidence Project, a not-for-profit organisation that curates and disseminates quality acupuncture research.
The social enterprise model was chosen over the not-for-profit approach as it is easier to set up and nimbler. We may however change to the not-for-profit model later.
Traditional Chinese medicine appears to be undeservedly under attack.
Around 2016, Chinese medicine's Wikipedia entry was altered to state the therapy was pseudoscience (Wikipedia 2021), despite there being high quality, peer reviewed published evidence that it is anything but, and an effective therapy.
Peer reviewed published evidence such as (MacPherson 2013, Vickers 2018) that confirms acupunctures effectiveness has even caused Britain's prestigious National Institute of Care Excellence (NICE) guidelines to recommend acupuncture over opioids for managing chronic back pain (BAC 2021).
This sort of information should be present in acupuncture's Wikipedia entry, but inexplicably it is absent.
Attempts to edit the Wikipedia article back to an evidence-based entry have been met with highly qualified academics being blocked, including Doctor Hopper Koppelman. Even articles criticising Wikipedia on their stance in this area have had no effect (Bonazzo 2017) (Barnett 2018).
Why isn't the TCMCR hosted within a publicly funded university?
The short answer: due to the precariousness of TCM's position in this academic environment.
Publicly funded university Traditional Chinese medicine courses are closing all over the world. Apparently, there is not a single TCM course being offered in Britain now and it appears the same will gradually happen in Australia.
The prestigious TCM course at UTS closed last year after approximately 30 years of existence. This was despite being profitable and growing. The current author saw the internal report assessing the course which confirmed these facts. Media were given potted press releases which misquoted and cherry-picked material from the report. There was even a sensational conviction of fraud by the Dean overseeing the TCM course closure (Mitchell 2021) which did not result in a reassessment of the decision to close the course.
This is despite the NICE guideline review and the quality supporting research.
Much more could be written, but enough has been said to make the general point.
The way forward.
I believe that one way to fight these trends is to provide a high-quality research resource outside of but accessible the university system, which is not vulnerable to closure due to lobbying by our adversaries.
This is one of the primary reasons the TCMCR was conceived of and developed.
I hope some of you who read this feel the same way and support this project.
References
BAC (2021). NICE guideline for chronic pain: painkillers out, acupuncture in., British Acupuncture Council.
Barnett, D. (2018). Can we trust Wikipedia? 1.4 billion people can't be wrong. Independent. Britain.
Bonazzo (2017). There's a Major War Brewing Over the Acupuncture Wikipedia Page. Observer.
MacPherson, H., Maschino, A. C., Lewith, G., Foster, N. E., Will, C., Vickers, A. J. (2013). "Characteristics of Acupuncture Treatment Associated with Outcome: An Individual Patient Meta-Analysis of 17,922 Patients with Chronic Pain in Randomised Controlled Trials." PLOS One 8(10): e77438.
Mitchell, G. (2021). Former UTS professor found guilty of sending herself threatening letters. Sydney Morning Herald. Sydney.
Vickers, A. J. V., E.A. Lewith, G. MacPherson, H. Foster, N.E. Sherman, K.J. Irinich, D. Witt, C. Linde, K. (2018). "Acupuncture for Chronic Pain: Update of an Individual Data Meta-Analysis." American Pain Society 19(5): 455-474.
Wikipedia (2021). Acupuncture
July 10th 2023. Launch of the TCMCR's new version in Australia, the US and the EU
We are excited to announce the Australian, US and European launch of version 1.9 of the Traditional Chinese Medicine Clinical Registry (the TCMCR) today, with many new features since our version 1.0 launch back in February this year!
Revolutionise patient care with the TCMCR. Gain access to invaluable resources, insights, and tools that will empower you to explore innovative approaches, harness evidence-based insights for more effective treatments, and tap into the collective wisdom of practitioners to achieve extraordinary results.
Designed to meet global clinical record-keeping requirements, and with HIPAA and GDPR data security and privacy compliance, the TCMCR platform enables you to efficiently and accurately record and manage patient information. Seamlessly manage your patient workflow with the integrated calendar, acupuncture and bodywork modules, and the newly added Chinese herbs section.
Subscribe today and seize the opportunity of our worldwide launch, enjoying a 30% discount for the first six months! 
Hurry, this offer expires on September 1st!
May 9th 2023.
Hi Everyone, it's been a while since I've posted, so here is a quick update on the TCMCR project (more to follow)…
After launching version 1.0 in Australia on March 1st, we have had a great response there.
We have been working very hard, and are now planning to launch worldwide on July 1st, with version 2.0, which will be HIPAA and GDPR compliant and there will be many other enhancements, including a diary and the ability to record herbal treatments.
If you haven't already, you can check it out properly by registering for a free trial at www.tcmcr.org
Cheers, 
Michael Popplewell PhD.
(founder of the TCMCR project)
February 28th 2023.
After lots of hard work, we finally launched today to serve the Australian Chinese medicine profession. Soon we will be launching in Europe and the USA, so stay tuned!
It's been an exciting journey and I'm really proud of what we have achieved so far.
Developments during the beta phase.
After great feedback during the development phase, there are lots of new features that have been developed during the beta phase, which I will quickly introduce below:
Language Versions
We have eight different language versions now, those being English, Chinese, Japanese, Korean, French, German, Spanish and Portuguese. If anyone wants another language not yet available, please let me know.
Improved workflow
We have reviewed and vastly improved the treatment recording process, and have added the ability to review the history of parts of previous symptom and treatments and import them.
Coming next?
As mentioned at the beginning of this post, we are only launching in Australia and are working hard right now to gain GDPR and HIPAA accreditation which will enable us to offer the TCMCR in Europe and America.
After these accreditations have been secured, we will next add an optional diary and Chinese Herbs in the treatment options.
February 24th 2023
Hi everyone,
I thought I would share what my dream outcomes are for this project.
My first goal is to provide our profession a really easy to use program to manage treatment records (especially second and further treatment sessions). As mentioned in my previous post, we will soon also give you the option to manage your clinical diary with us.
The second unique purpose of our program is to help participating practitioners identify the best treatment strategies for their patients and thereby facilitate continuous improvement in our profession.
Only 15 days now until the TCMCR's official launch as version 1.0, on the 24th February 2023
Cheers, 
Michael Popplewell PhD.
(founder of the TCMCR project)
Introduction
Ensuring the utmost security of healthcare data is of paramount importance to us. We understand the importance of data protection and have implemented robust measures to address any security concerns you may have. At the TCMCR, we uphold the highest standards of security and compliance across multiple jurisdictions, benefitting all our customers worldwide.
GDPR Compliance
The General Data Protection Regulation (GDPR) is a robust data protection regulation that encompasses the privacy rights of all citizens in the UK and EU.
By adhering to GDPR standards, the TCMCR has implemented a comprehensive set of measures to safeguard the privacy and security of personal data. These measures include advanced encryption protocols, strict access controls, regular audits and ongoing monitoring to mitigate any potential risks.
As a user of the TCMCR, you can trust that your personal data is handled with the utmost care and in compliance with the highest data protection standards set forth by GDPR. We are committed to maintaining your privacy and confidentiality throughout your usage of the TCMCR platform.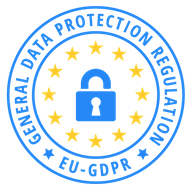 HIPAA Compliance
HIPAA (Health Insurance Portability and Accountability Act) is a US law that sets forth stringent e privacy and security standards to safeguard medical information within the United States.
The TCMCR strictly adheres to HIPAA regulations, demonstrating our commitment to  preserving the privacy, confidentiality, integrity, and accessibility of protected health information.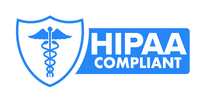 APA Compliance
The Privacy Act 1988 serves as  Australia's comprehensive data protection, designed to safeguard individuals' privacy rights. It is guided by the Australian Privacy Principles ('APP') outlined in the guidelines issued by the Office of the Australian Information Commissioner (OAIC).
The TCMCR is fully compliant with the APPs, demonstrating our commitment to preserving the privacy of personal information belonging to Australian citizens. We have implemented robust measures to ensure the highest level of privacy protection throughout our platform.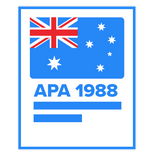 Australian Cyber Security Centre Partner
The Australian Cyber Security Centre (ACSC) is the lead agency for cybersecurity in Australia. As a proud partner of the ACSC, the TCMCR has unparalleled access to cutting-edge cybersecurity threat intelligence and expert advice. Our commitment to cybersecurity is unwavering, and through this partnership, we stay at the forefront of the ever-evolving threat landscape, ensuring the highest level of protection against cyber attacks.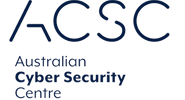 2 Factor Authentication
We take data security very seriously and have implemented a dual authentication security system which must be used each time you log into the program.
When you go to the Login Page, you must enter your username or email as below:

You next enter Login and you will be required to enter your password.
Once you do, you will receive a six digit code via your email. You must enter this and your password (your password can be memorised by your computer's operating system).